V-FLEX Series
Bendable/Twistable Linear Fixture for Ceiling Cove
L3Meter/L1Meter/L600mm/L200mm
9W/meter and 3W/meter
Main Features
1. Rigid yet flexible/dark spot-less design by the use of double-mould/overmould polymer at the both ends of profile casing


2. Minimized voltage drop by the use of cable running through the profile


3. Perfect solution for general cove lighting


4. Excellent fixture lumen efficiency using Nichia Japan's LED with optimized circuit
(Approx 1100Lm@9W based on CRI Ra95 typical)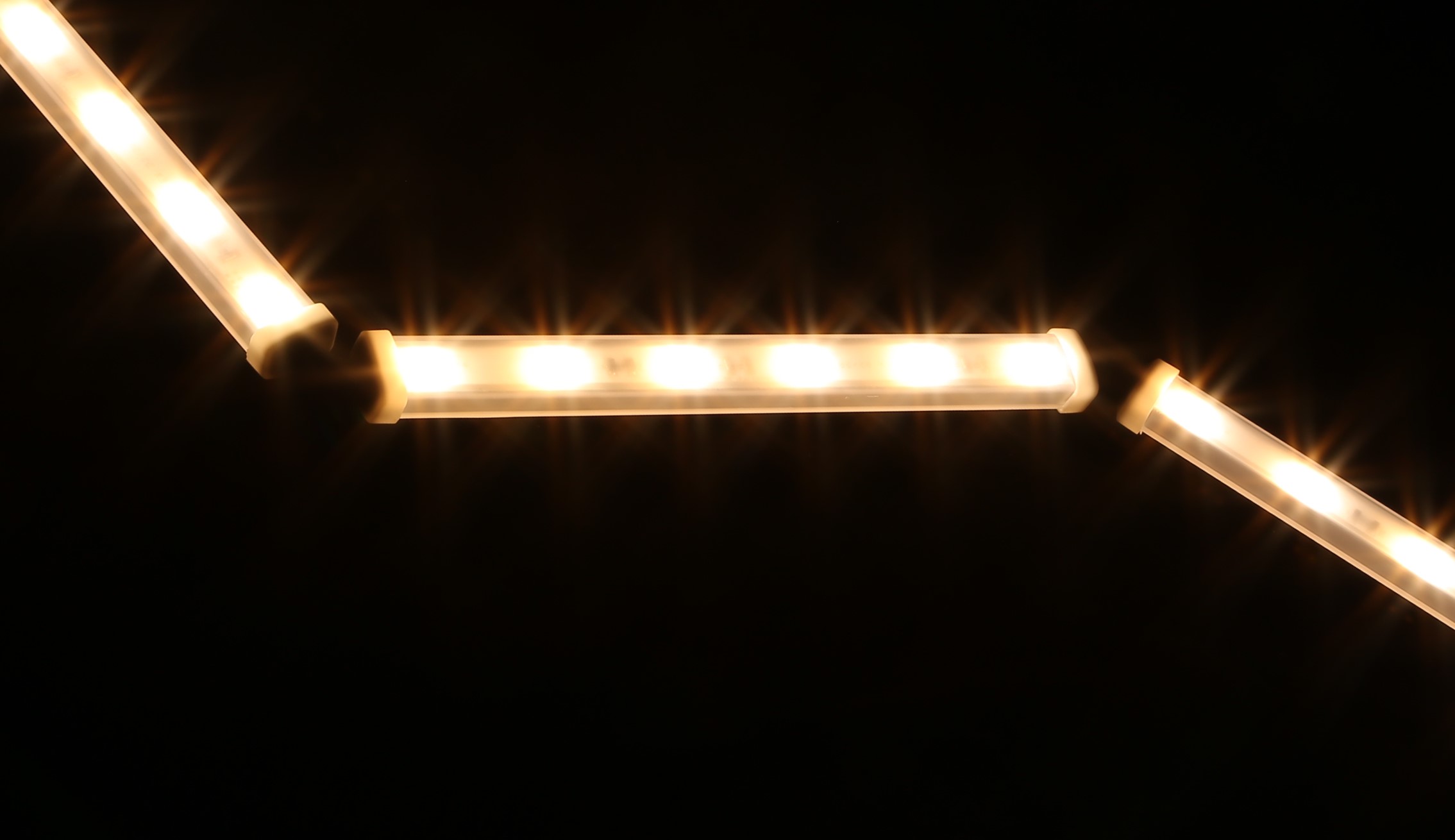 Basic Spec
DC24V

9W/m 3W/m

IP65

Ra95typ
*Except CCT2500K (Ra85 typ)
Mounting Bracket (Optional Accessory Parts)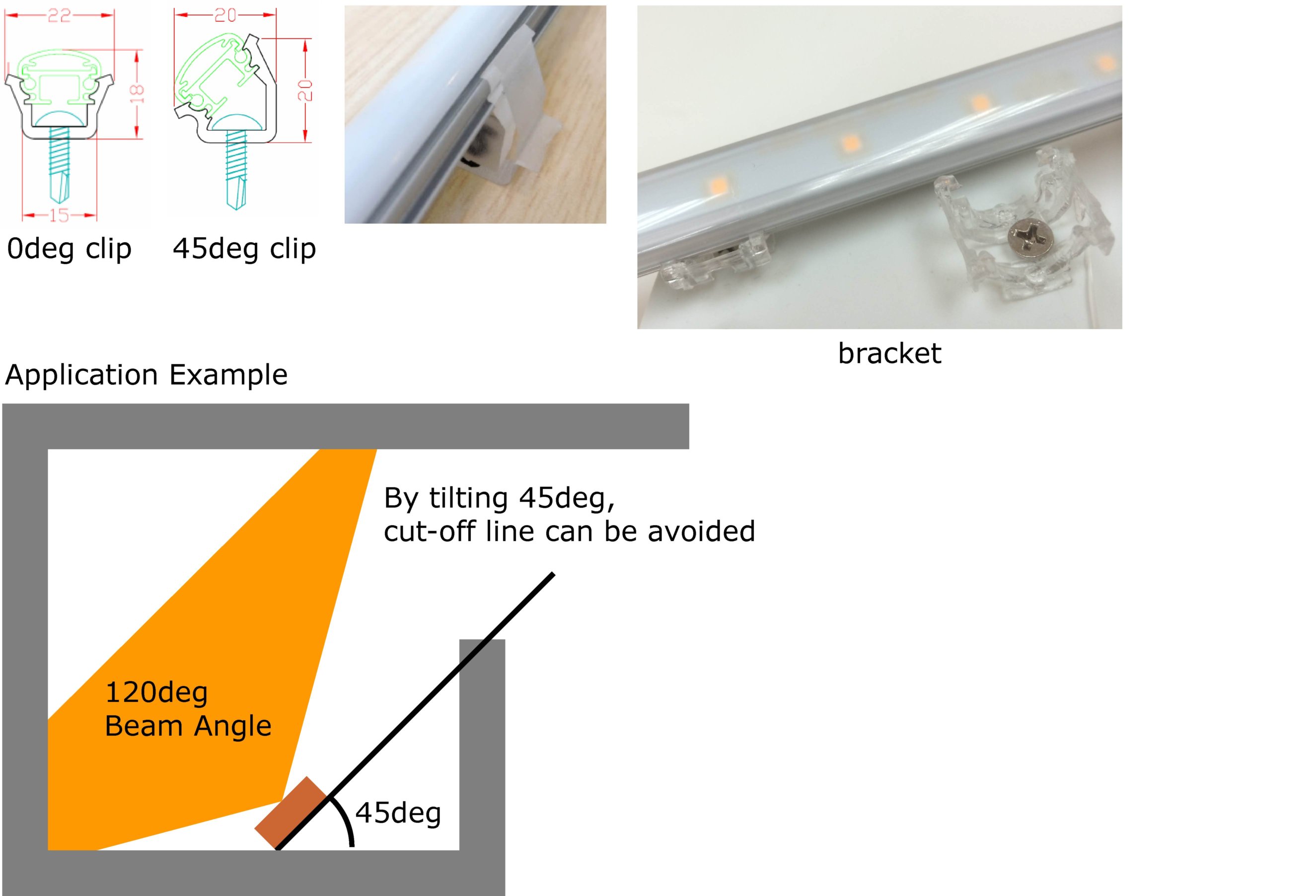 What's V-COVE ?
V-COVE is a brand of product series that is designed and developed by BROWNIE ECOTRONCS , mainly targetted for cove lighting application. There are some strong advantages in terms of usability and function;

1. Dark Spot-Less Design: In order to avoid typical installation-related problem of dark-spot in between fittings for cove lighting , LEDs at the both two ends of fitting are positioned at extreme edge of fitting with translucent end-cap material. With this design, even though there is some gap (typ.15mm-30mm), dark spot won't be seen.




2. Minimized Voltage Drop: Due to implementation of unique desgin of "voltage-drop -compensation wire" laid all the way through the casing body, possible voltage drop is significantly reduced. Thus, practically maximum 12m (in case of 10.8W/meter type) can be connected in one series connection.




3. Wide Variety of Colour Temperature:
To accomodate various lighting requirement, V-Cove is available in total 6 types of colour temperature, 2400K, 2700K, 3000K, 3500K, 4000K and 6500K.

4. Uncompromised Light Quality / Colour Rendering:
Standard spec is all standardized to high colour rendering of Ra90(min)-Ra95(typilcal). ( Except CCT 2400K colour Ra85 typical )

5. Fitting Length:
In addition to standard 1meter(precisely L962mm/ typical light coverage approx1m), 318mm length in 10units pre-wired version is available . It is named "V-COVE FLEX". Unlike typical flexible LED strip, as LED engine parts (PCB) are properly encased , high product reliability with maximized long life can be achieved while allowing the module to fit into narrow space or curved area.





6. In order to achieve best possible lighting effect depending on various applications, there are three types of mounting bracket.